Conveyor systems UK specialists – Unitech design and manufacture an extensive range of conveyor systems for the food processing, beverage, pharmaceutical industries and many more. Our conveyors are predominantly supplied as a stainless-steel construction however a primed mild steel suitable coated construction is also available for dry environment applications.
Our common aesthetic design that has been developed by Unitech over many years, is used across the conveyor range. This ensures that systems supplied, not only work as one but also look aesthetically pleasing to the eye. Our existing customer base includes many 'blue chip' companies who have recognised the innovative designs and high-quality of the conveyor systems and installations we provide. Whilst we are based in the UK we have many excellent references overseas, particularly in the United States and the Middle East regions.
A Leading UK Conveyor Manufacturer
Unitech has a dedicated team of project managers and automation/control engineers who between them have a weath of experience in food production industries. Large or small contracts, through the initial feasibility study to client handover. Full CDM management can be provided if required.
Automation and control systems are supplied by our inhouse team to ensure optimum performance of conveyor systems.
All major plc manufacturers equipment may be incorporated including Siemens, Allan Bradley Telemechanique, Mitsubishi etc. HMI's are extensively used for system operation, data entry and recipe handling.
Conveyor Systems Manufacturers UK
Full turnkey solutions and our attention to detail are just two reasons that set our Conveyor Systems apart from the rest. Find out today if we can help streamline your production facility. info@unitech.uk.com
Our Service department complements the range of equipment, providing service and support packages and preventative maintenance programs.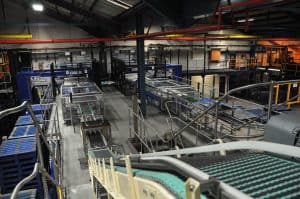 Unitech Engineering provides a wide range of stainless steel equipment to complement many of our conveyor systems, these include hygiene equipment, platforms, drains, kerbing, and more.
LATEST NEWS :
Welcome to our new website. Unitech Conveyors invites you to explore our new website. This links back to our new group marketing strategy, so expect lots more to come. For more information on our group please view the Unitech Group site. Our new site has been created with the customer experience in mind, the site includes many new features to help users quickly and…