Meat Processing Conveyors
Unitech are specialists in the design, manufacture and installation of meat processing conveyors. We supply extensively to the meat processing and poultry industries and understand the importance of a hygienic and robust conveyor design. We have a wealth of experience in supplying conveyors for all aspects of the meat processing application including de boning lines, cutting lines and packaging lines.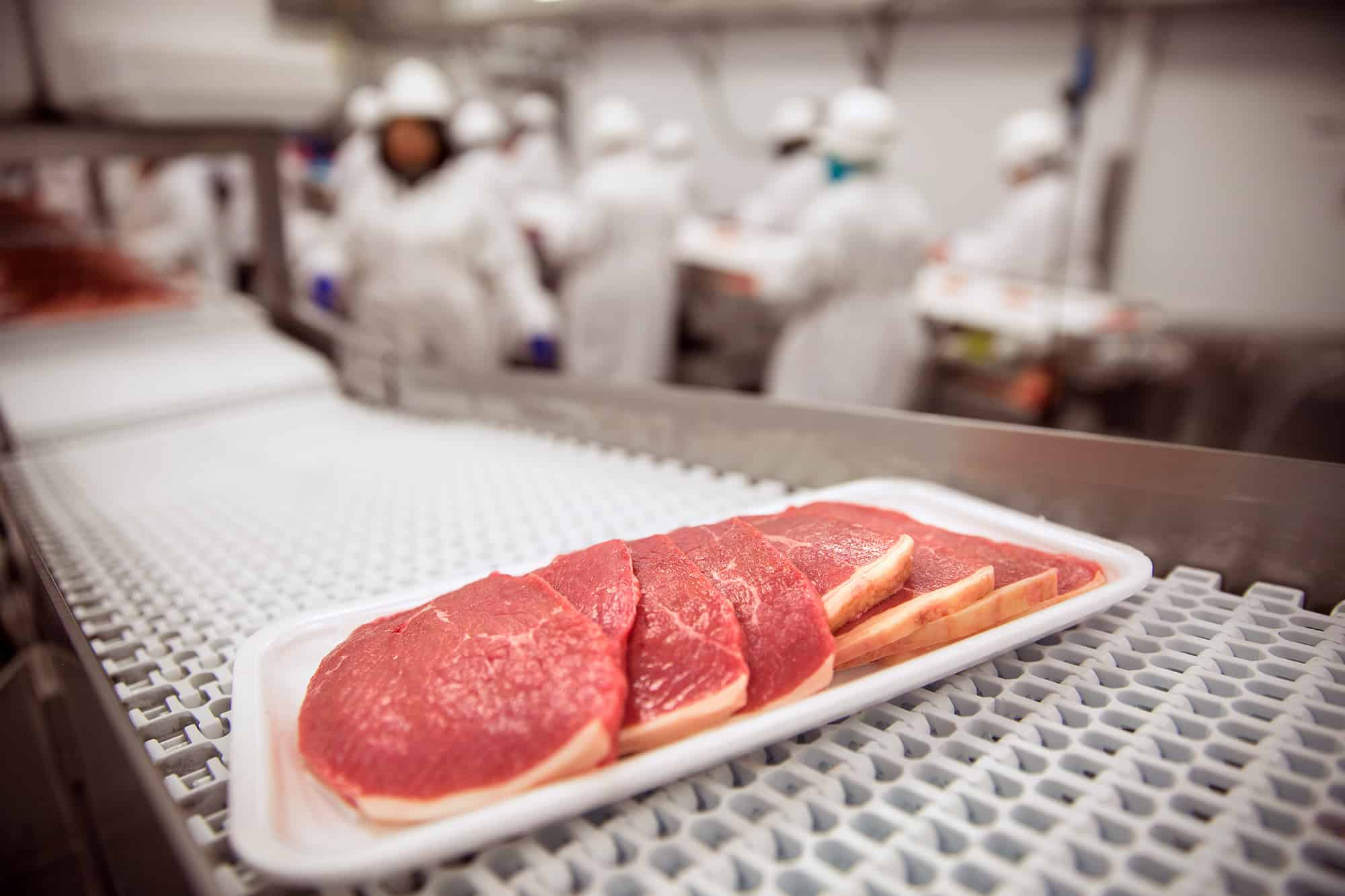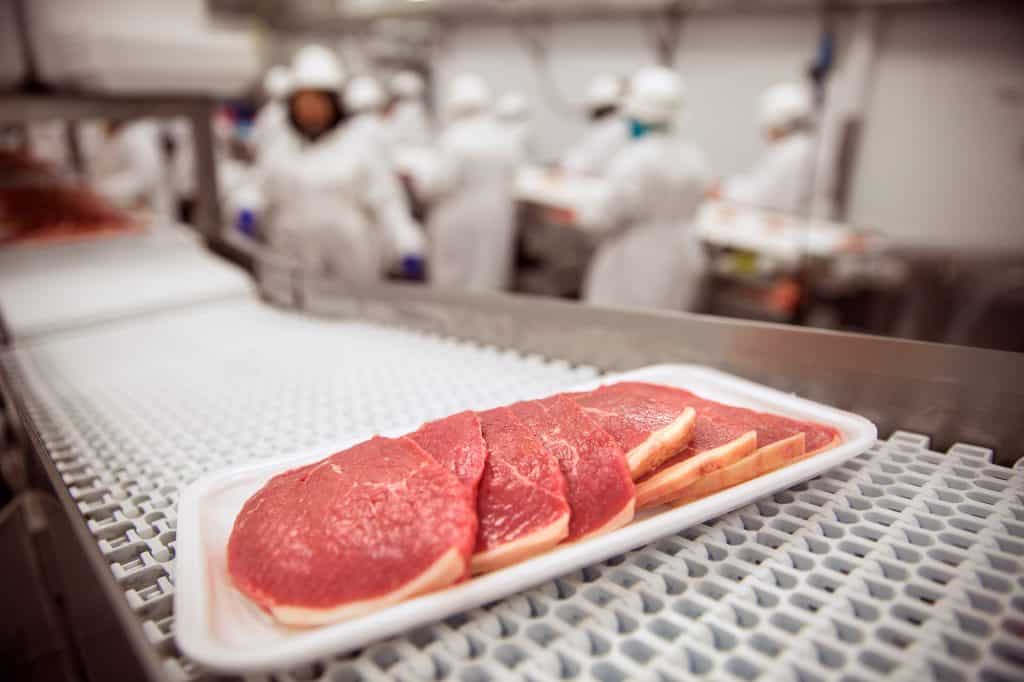 Conveyor Belts for Meat and Poultry
Our conveyor belts are specifically engineered to handle the unique challenges of meat and poultry processing – with a focus on hygiene and food safety.
Stainless Steel Construction: Our meat processing conveyors are constructed from 304 grade stainless steel. This material is durable, corrosion resistant and easy to clean and sanitise.
Optimised for Food Safety: Our conveyor systems are designed to minimise the risk of cross contamination and ensure uncompromised quality of your meat and poultry products. They are manufactured to meet strict food standards and safety regulations.
Our range of meat and poultry conveyors includes:
Cutting and Deboning Lines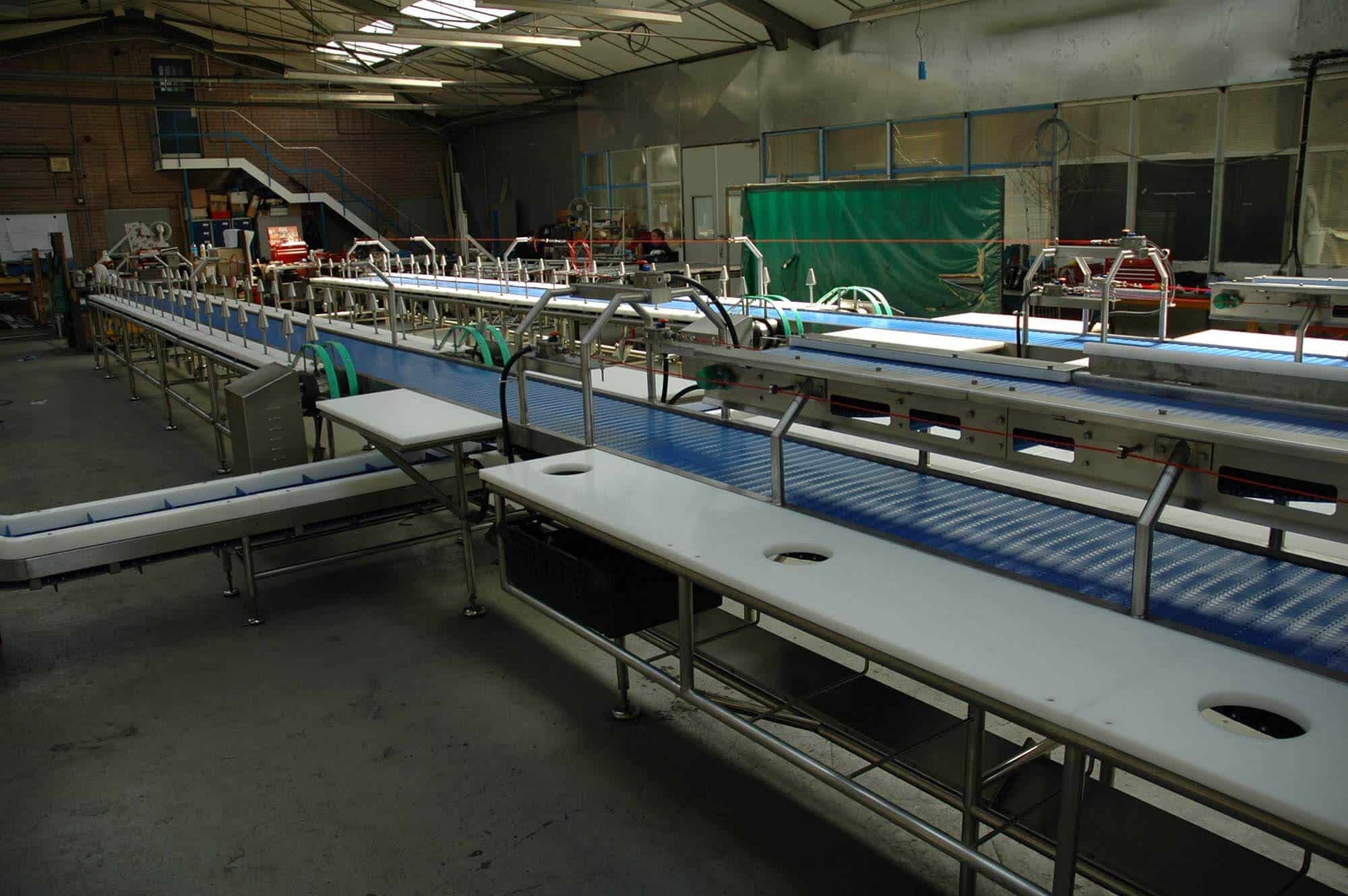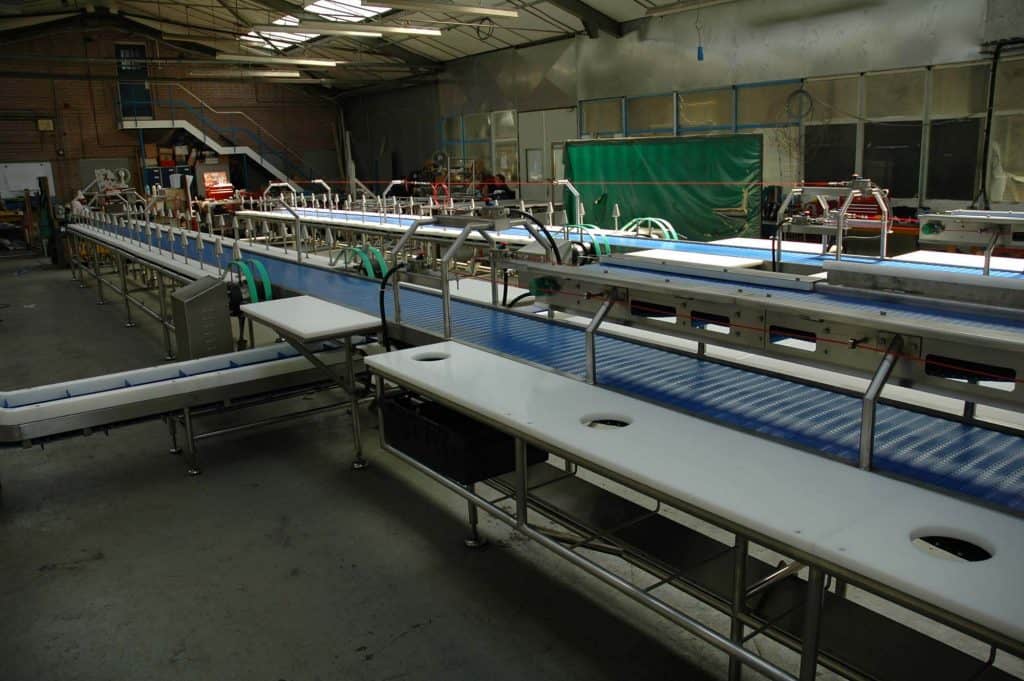 With a focus on hygiene and durability, our cutting and deboning lines provide high quality surfaces for:
Tough resistance cutting
Skin removal
Efficient extraction of bones from carcasses
This type of conveyor belt system is widely used in the food processing industries and serves the purpose of transporting raw meat materials to dedicated workstations where cutting and deboning operations are carried out.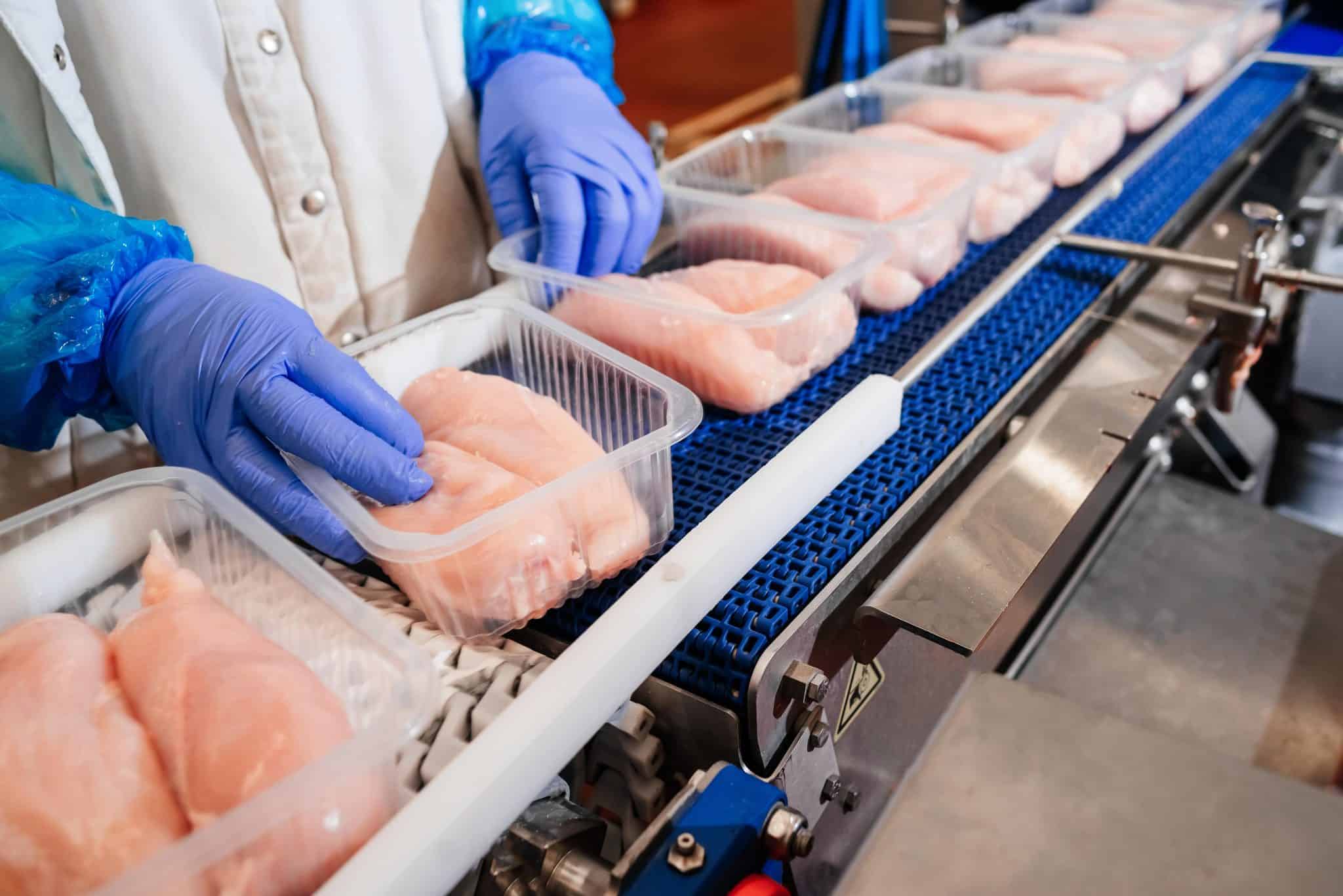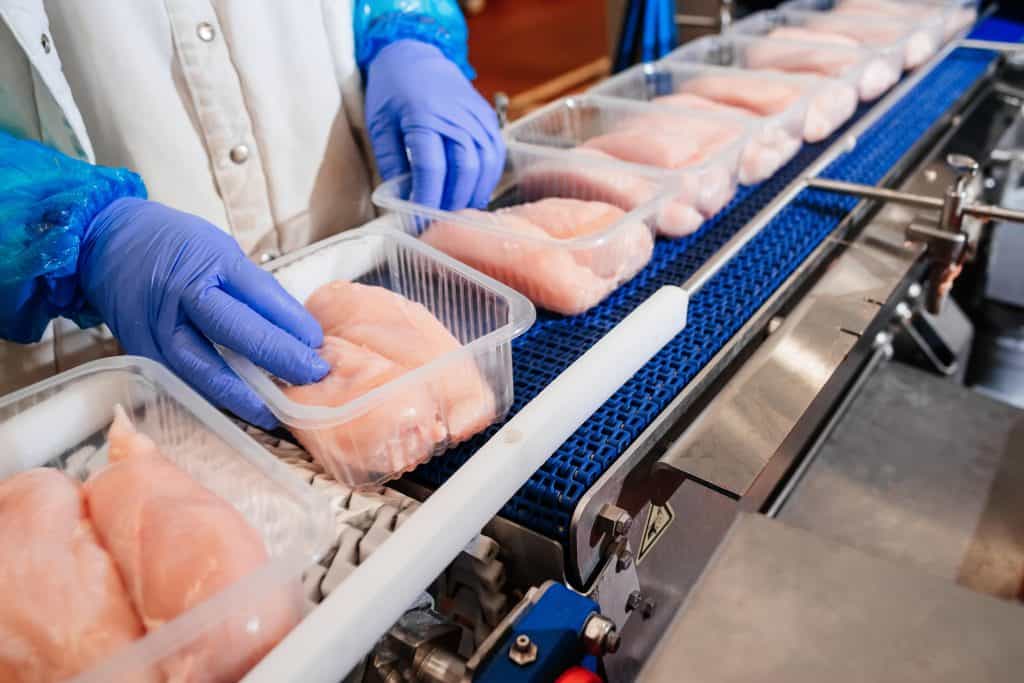 The speed of the main conveyor belt is often regulated based on the productivity of the employees, ensuring smooth and efficient processing. Once deboned, raw meat pieces continue along the production line for additional processing or are promptly packaged for distribution.
Our cutting edge processing equipment is engineered to deliver precise cutting and deboning results, with low operational costs. The Unitech team can help design and manufacture the perfect system to suit your needs. We can accommodate various meat types to help you increase yield, minimise waste, and deliver uniform products to your customers. Simply get in touch with us today!