At Unitech, we can design and manufacture stainless steel conveyor systems tailored specifically for the fish and seafood processing industry. Our fish conveyor systems are engineered to ensure efficient, hygienic, and reliable transportation throughout various stages of fish processing.
Conveyor Belts for Fish and Seafood Processing
Modular Belts for Transporting Fish
Our modular belt systems are specially designed for the smooth transportation of fish within processing facilities. Its unique construction allows for seamless movement, reducing the risk of damage to delicate fish products. The construction of the belt also makes it incredibly easy to maintain and clean.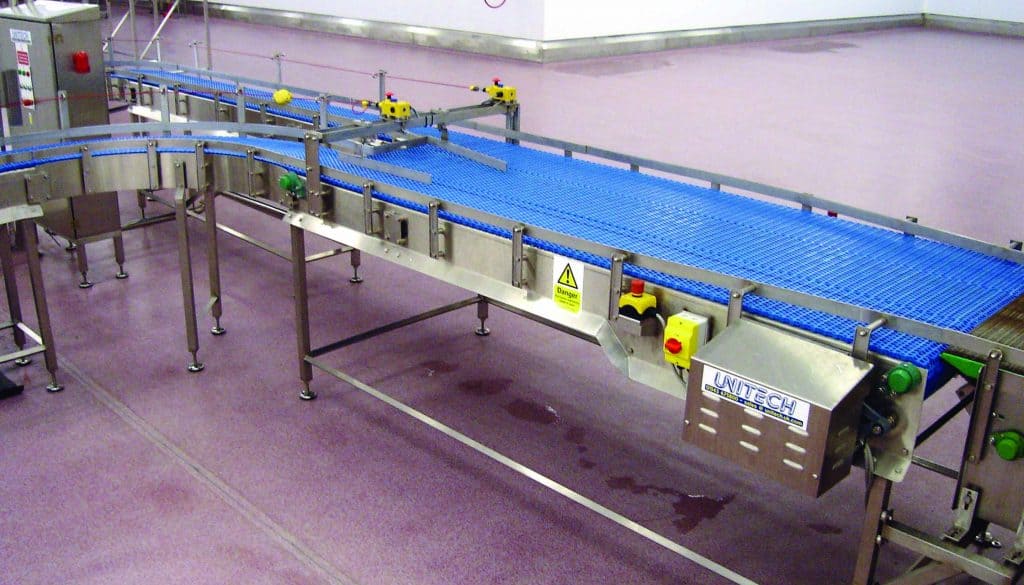 PU Belt Systems for Cutting Lines
For precise and efficient fish cutting operations, our PU belt systems offer unparalleled performance. These belts are crafted from high-quality polyurethane, known for its excellent wear resistance and hygienic properties. Our PU belt systems provide exceptional grip, ensuring accurate positioning of fish during cutting processes.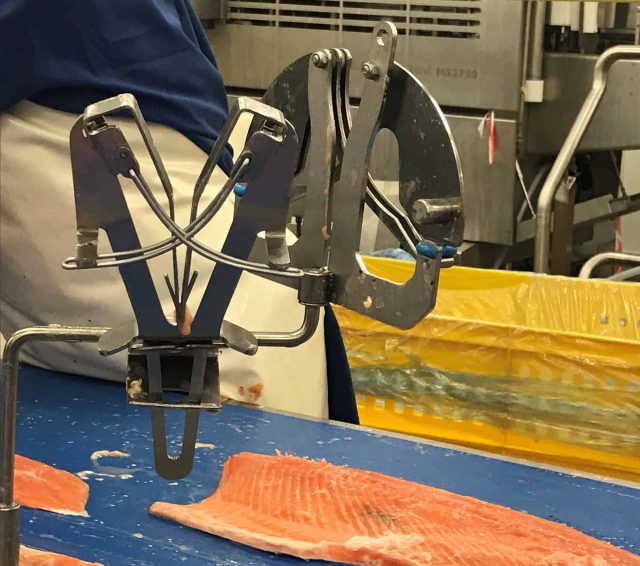 End-of-Line Applications for Packaging
Our end of line conveyors facilitate the smooth transition of fish products for packaging, sorting, or further processing.
Customisable features (such as adjustable speeds) are designed to help streamline the overall flow of fish products, reducing bottlenecks and maximising throughput. Various product sizes and packaging requirements can also be accommodated for.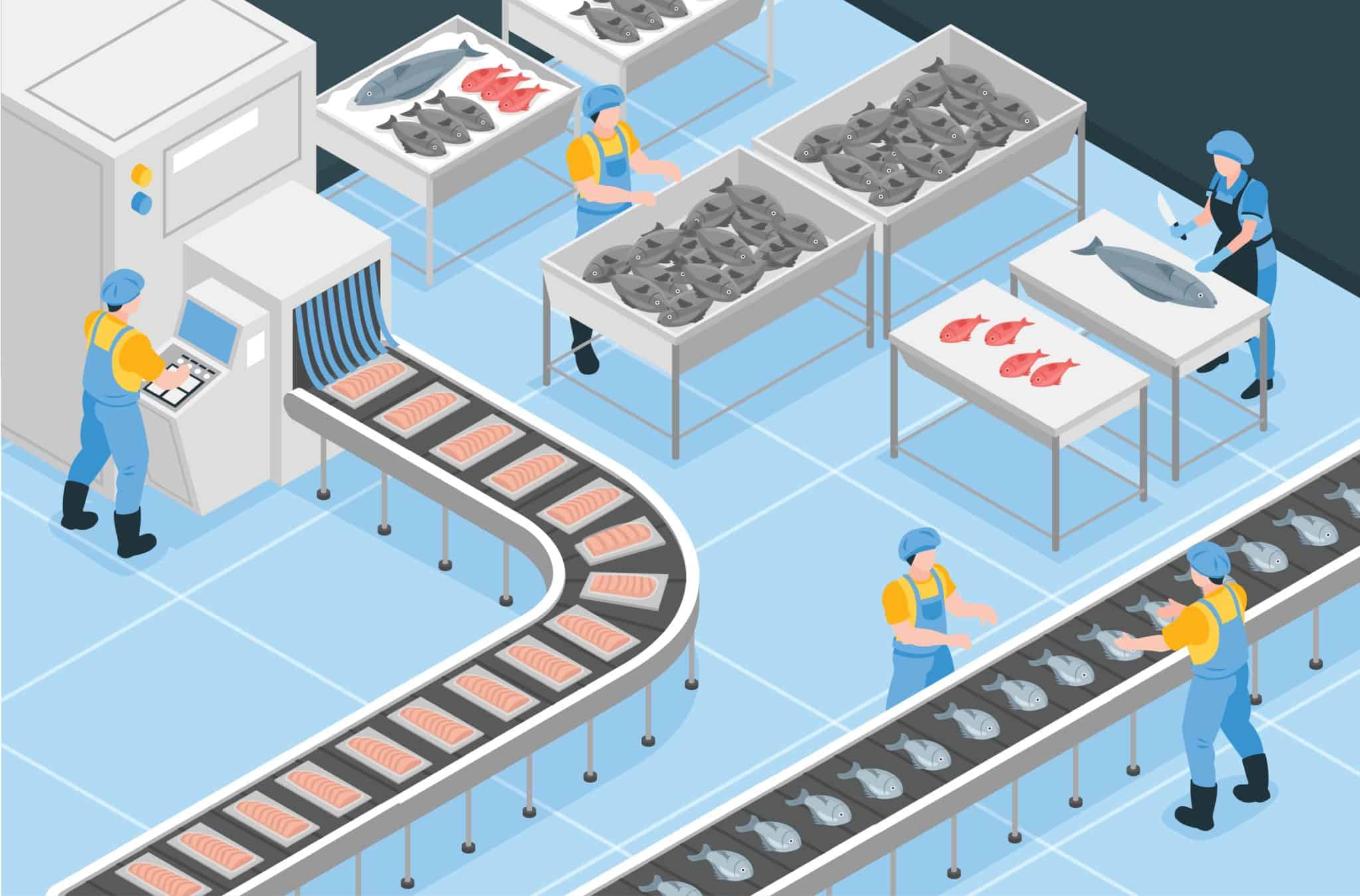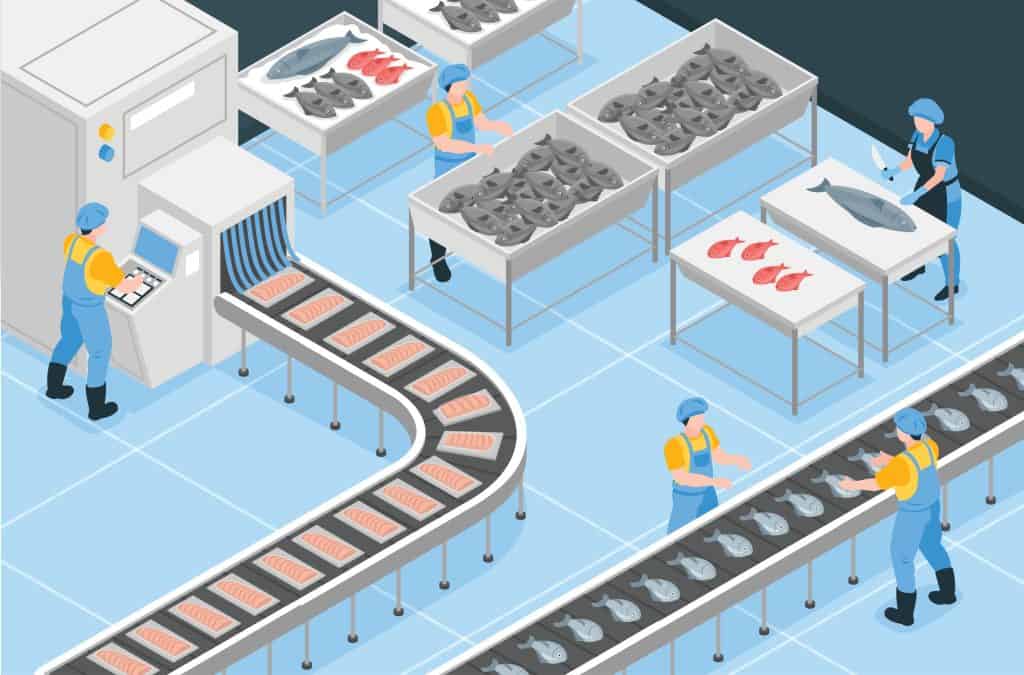 We offer a project management service and have an experienced installation team who can provide full mechanical and electrical installation.
Our team of experts can help you find the right conveyor solution for your operational demands. So whether it's transporting fresh fish, handling small shellfish, canned items, or a conveyor line for deboning – we can give you the advice on the different types of conveyor belts you may require. Simply get in touch with us today!