We manufacture and provide completely integrated PLC (programmable logic controller) cable conveyors – mainly used for handling cans or PET containers, up to speeds of 1500cpm.
Our cable conveyor systems are designed to be flexible systems which are capable of conveying products over large distances, at a low cost. Unlike other types of conveyor systems, cable conveyors are light enough to be installed and suspended from the ceiling, freeing up floor space for other industrial equipment.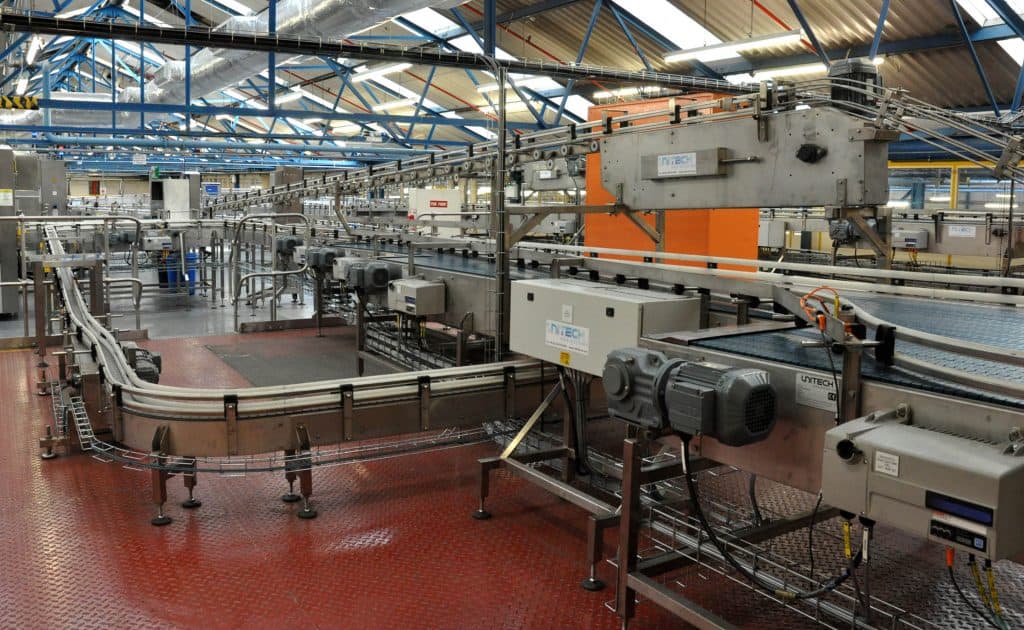 Cable Conveyor System Features
Single lane flexible conveying system
Low cost option for conveying over large distances
Modular aesthetic design
Can be integrated with slat/modular belt conveyor designs
Customised guide rails to suit containers
Tailored to suit your needs and requirements
Kevlar or steel core cables
Stainless or mild steel spines and frames
Roller or continuous wear strips
Direct shaft mounted motorised gear units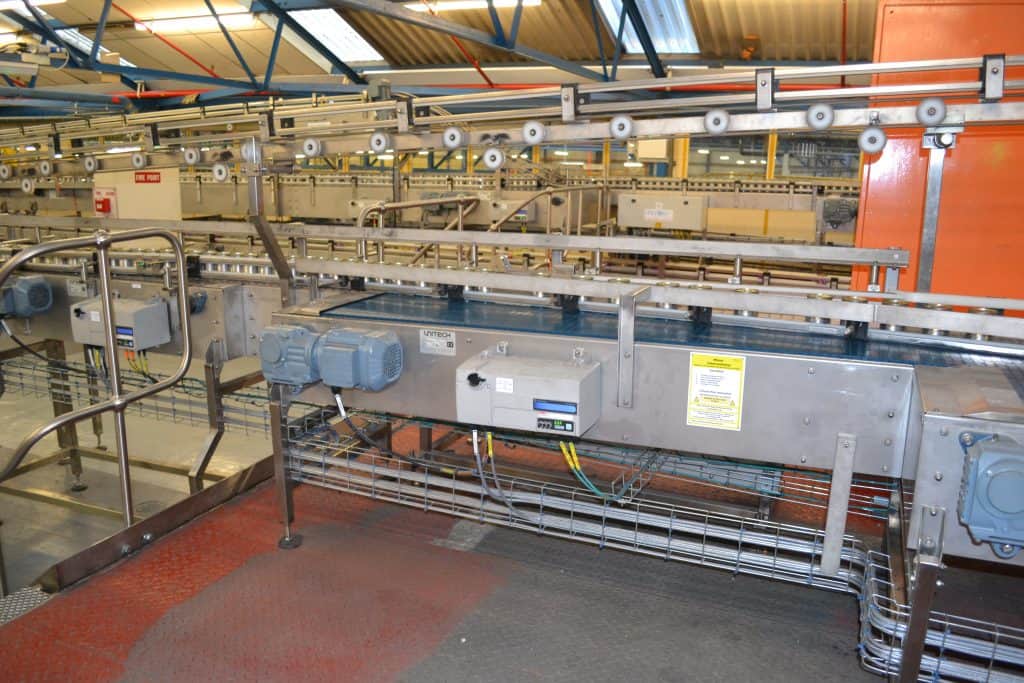 Whether you are moving lightweight packages or heavy loads, our cable conveyors are recognised as long lasting, reliable and cost efficient. These high strength systems require very little maintenance, making them ideal for continuous handling operations and ensuring your operation runs smoothly with minimal disruptions.
Our cable conveyors use unique features that differ from other types of conventional conveyor systems. The drive system, for instance, employs a pair of endless steel cables, situated on either side of the belt. These cables not only support but also drive the conveyor. They also boast tighter turn radiuses, engineered to increase efficiency and productivity for your operations.
Our cable conveyors can be adapted to suit most layouts. Our highly skilled team is able to help you design the best layout for your machines so you can use space efficiently. Simply contact us on 01543 675800 today for more information or fill out the form below.