We manufacture and provide completely integrated PLC (programmable logic controller) cable conveyors. These are mainly used for handling cans or PET containers, up to speeds of 1500cpm.
Our cable conveyors are designed to be flexible systems which can convey products over large distances, at a low cost.
High Quality Cable Conveyor Systems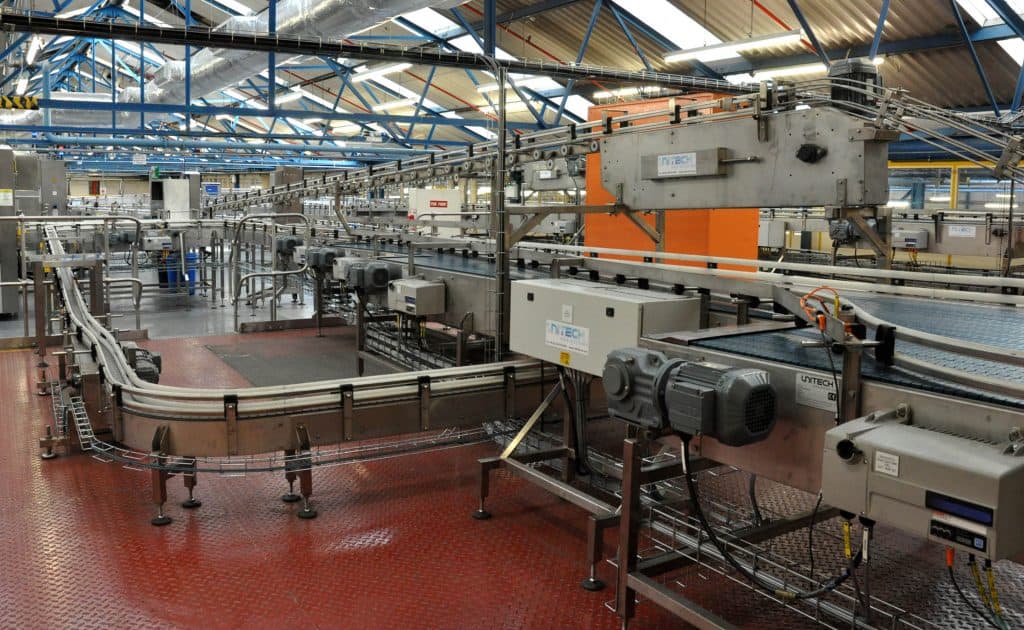 We take great pride in providing high quality systems which are recognised as long lasting, reliable and cost efficient.
Our cable conveyors are no exception, using unique features that differ from other types of conventional conveyors. For example, the conveyor drive system utilises a pair of endless steel cables (situated on either side of the belt) which is used to both support and drive the cable conveyor.
Furthermore, they also feature tighter turn radiuses – engineered to increase efficiency and productivity for your operation.
Single lane flexible conveying system.
Low cost option for conveying over large distances.
Modular aesthetic design.
Can be integrated with slat/modular belt conveyor designs.
Customised guide rails to suit containers.
Tailored to suit your needs and requirements.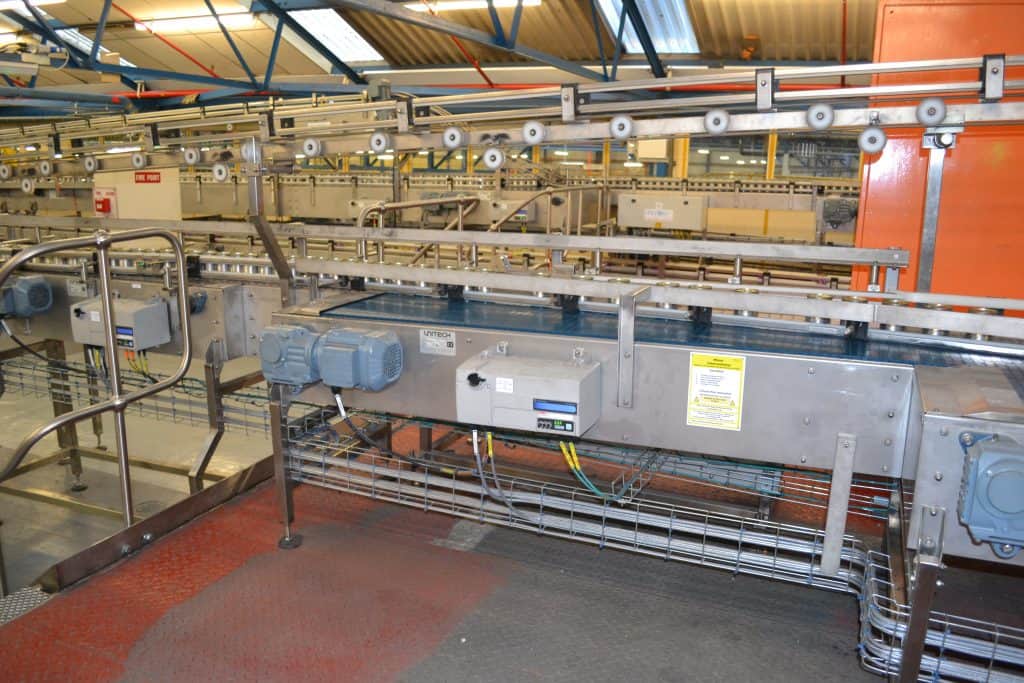 Kevlar or steel core cables.
Stainless or mild steel spines and frames.
Roller or continuous wear strips.
Direct shaft mounted motorised gear units.
Unitech can help manufacture the perfect system to meet your exact needs. If you would like to make an enquiry about our cable conveyors, please fill out the request form below and we'll be in touch.