We design and manufacture trough conveyors to suit the requirements of your industry sector. This includes industrial warehousing, food, beverage, pharmaceutical and package handling environments. Find out more information below: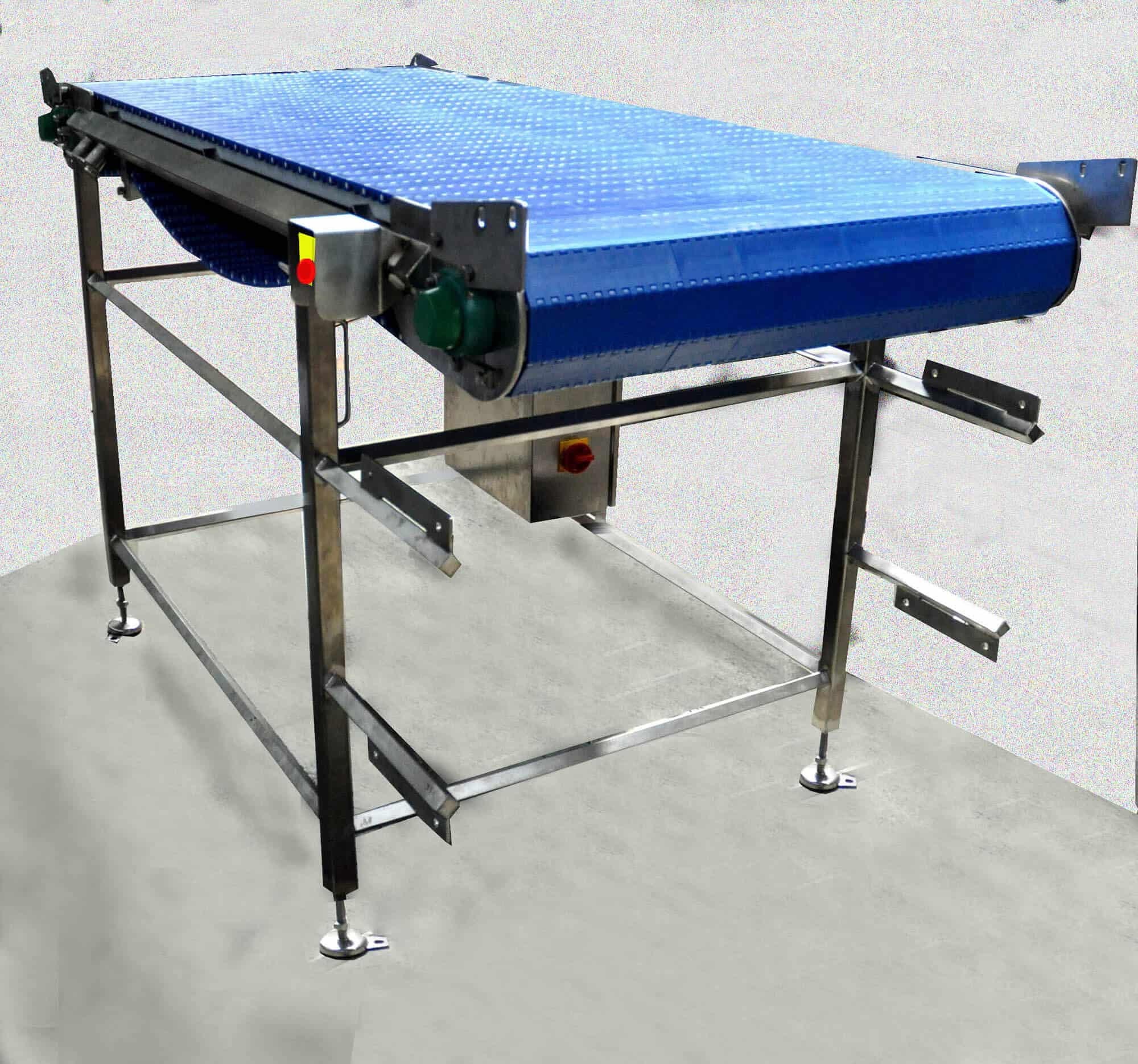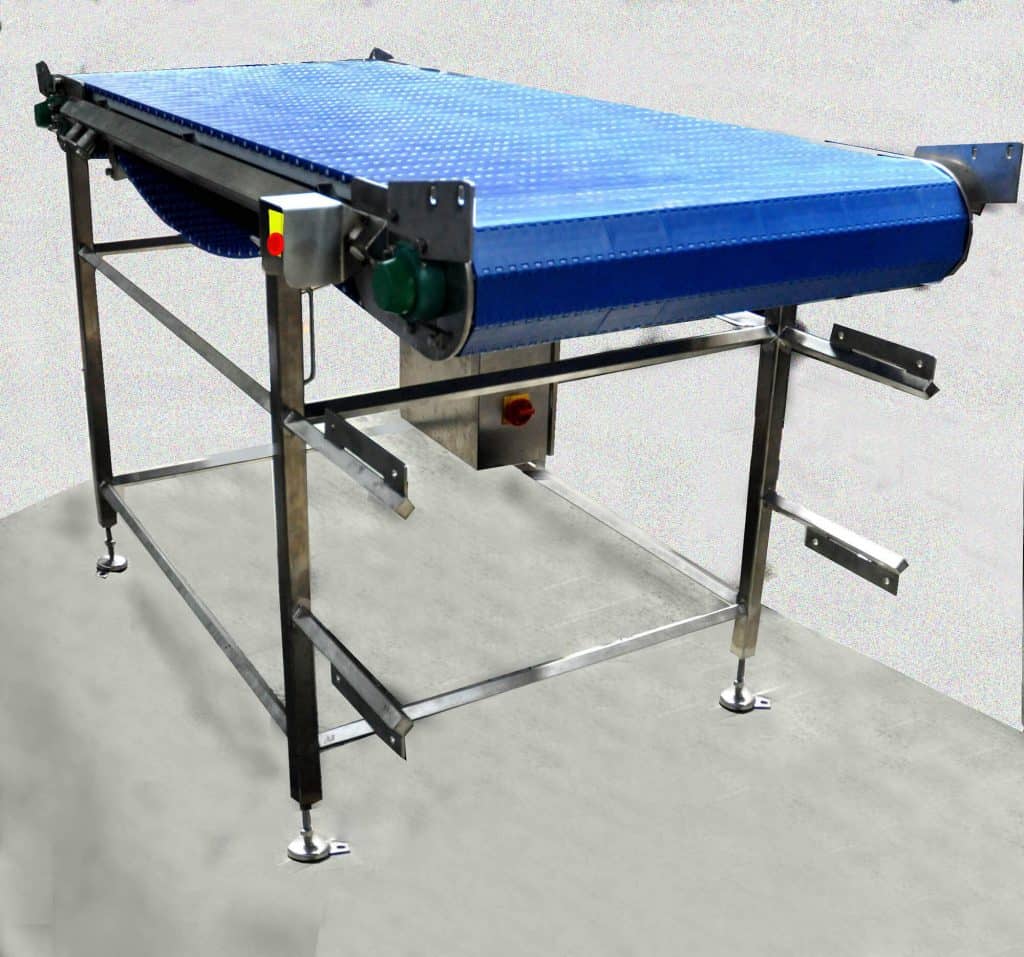 Trough conveyors are designed exactly as the name suggests. They are conveyors which form a trough shape and are used to carry and move bulk materials.
Quite often, the sides of a standard conveyor are placed at different angles to contain the load. Using innovative techniques, our conveyors eliminate the requirement for side guides. It makes for a more hygienic option, encapsulating the product and minimising falling.
The belt itself is run over idler rollers and requires very little maintenance.
Our trough conveyor design is predominantly made of a stainless steel construction, utilising the latest PU belts on the market to help facilitate the highest quality end product. So whether you're looking to handle light, medium or heavy duty products – Unitech can provide and deliver a system suitable to your exact needs.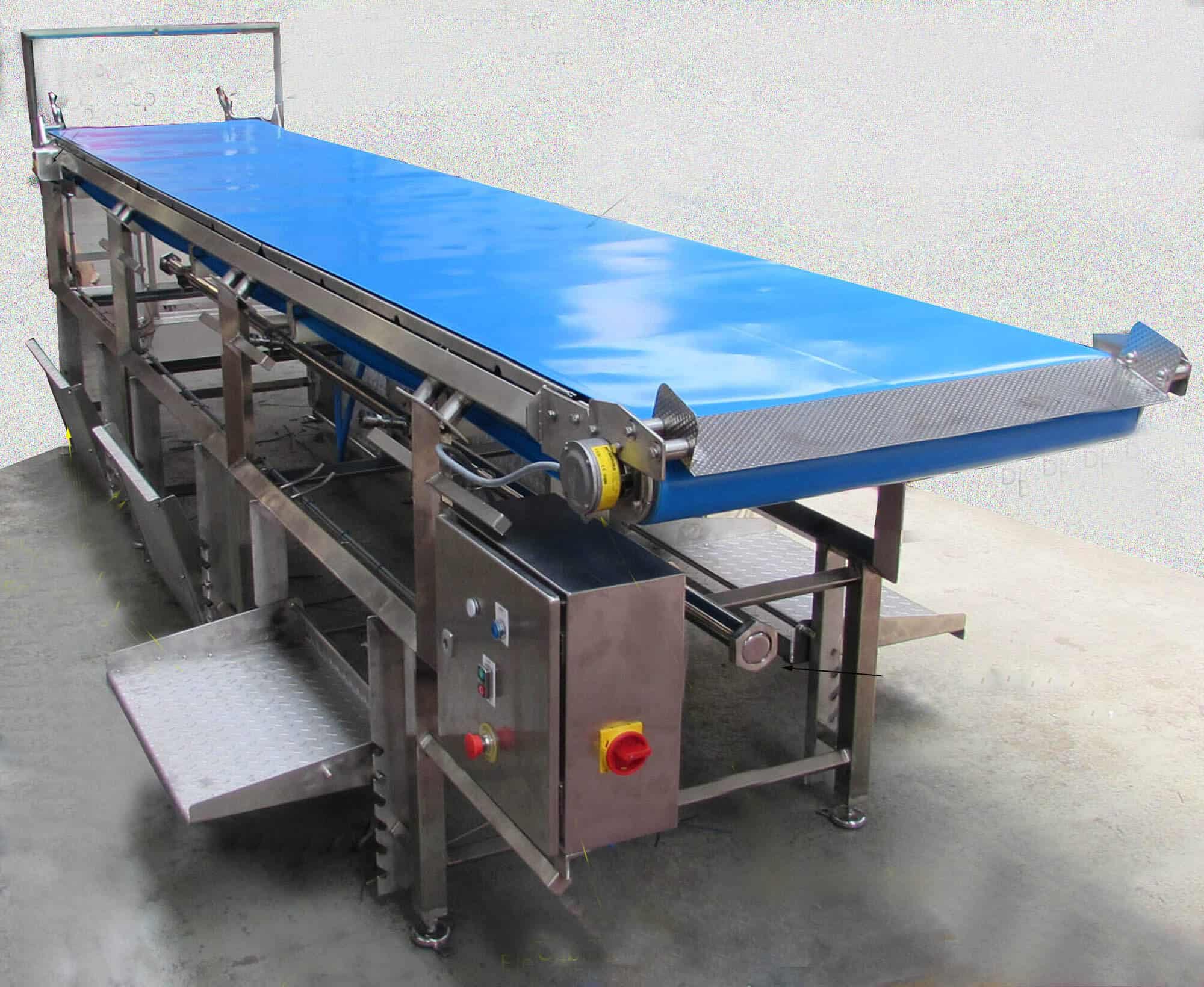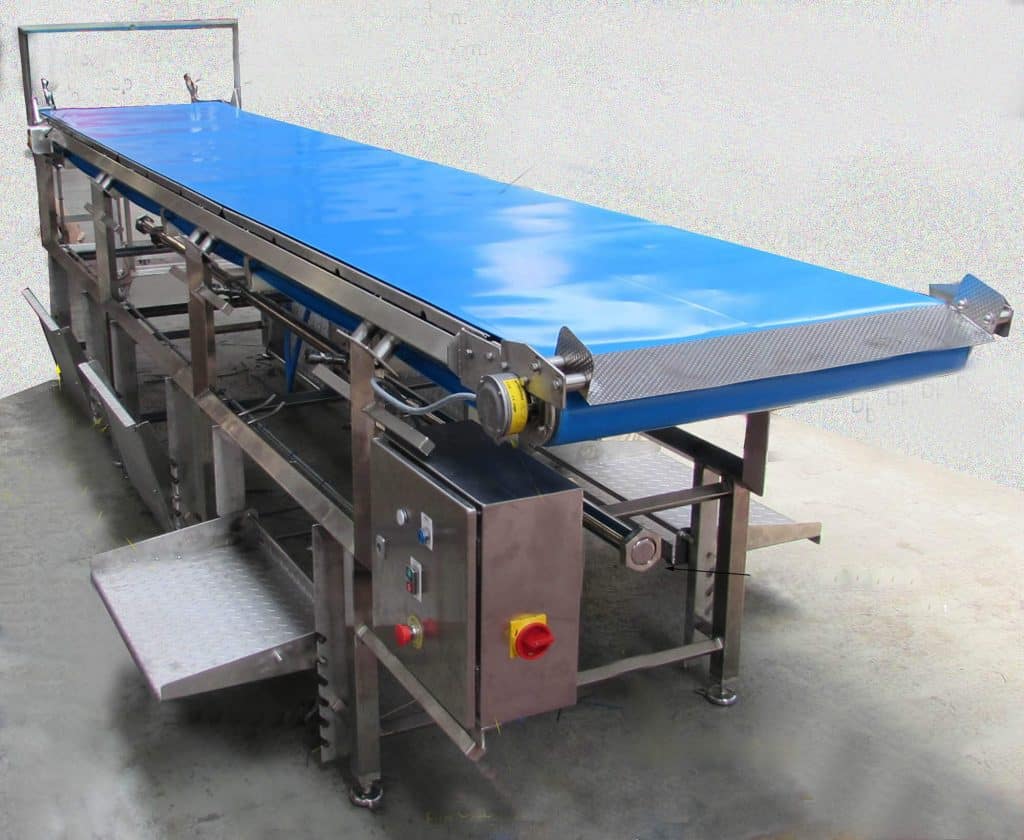 Features and Specifications
Manufactured from 304 and 316 high grade stainless steel (also available in mild steel, powder coated and aluminium).
Unitech can provide complete PLC controlled systems or single standalone units. These can be integrated into existing systems or form part of a complete new packaging / production system.
Hygienic design which adheres to the latest EN BS & EHEDG guidelines. This allows for easy cleaning to assist the food, beverage and pharmaceutical industries.
A vast array of conveyor widths are available.
Adjustable supports legs are available in many formats. Typical adjustments range from +/- 50mm for standard legs to +/- 100mm for non-standard.
If you would like to enquire about our trough conveyors, please fill out the request form below and we'll be in touch!