We design and manufacture chain indexing conveyors to a high standard of build quality, offering high performance and reliability, with a big emphasis on hygiene. As a result, our indexing machines have been used in numerous ready meal production lines across the UK – either as standalone meal assembly units or part of an automated system, with fully integrated recipe controlled depositors.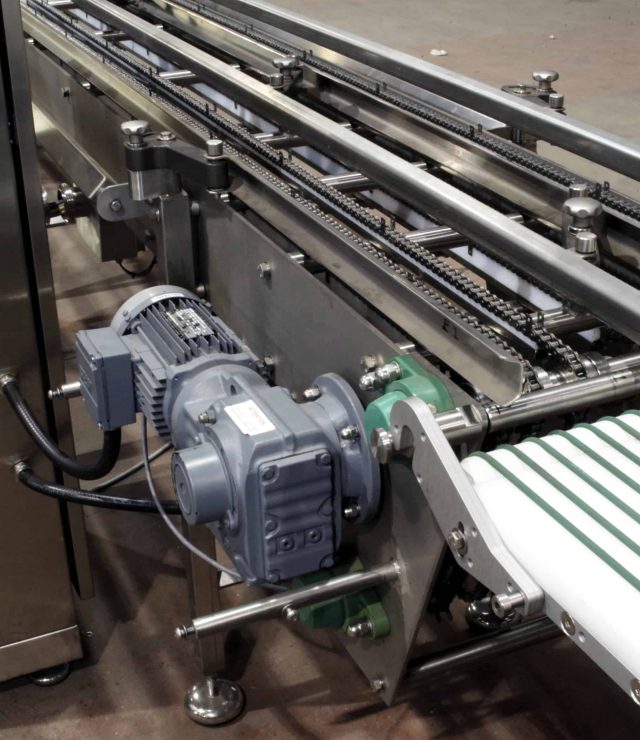 Chain Indexing Conveyor Features
Suitable for specialised filling and other process applications
Ideal for ready meal systems
Stepper motor driven, for precise indexing
Fully automatic and adjustable chain pitch to accommodate various tray sizes
Machines can incorporate various conveying mediums and flight arrangements
Rigidly mounted for stability
Integral automation/control if required
Hygienic design for ease of cleaning
304 and 316 grade stainless steel framework and chain
Diamond box section and tubular designs
UHMWPE (Ultra high molecular weight polyethylene) hygienic wear parts, guides and supports
Direct shaft mounted motorised gear units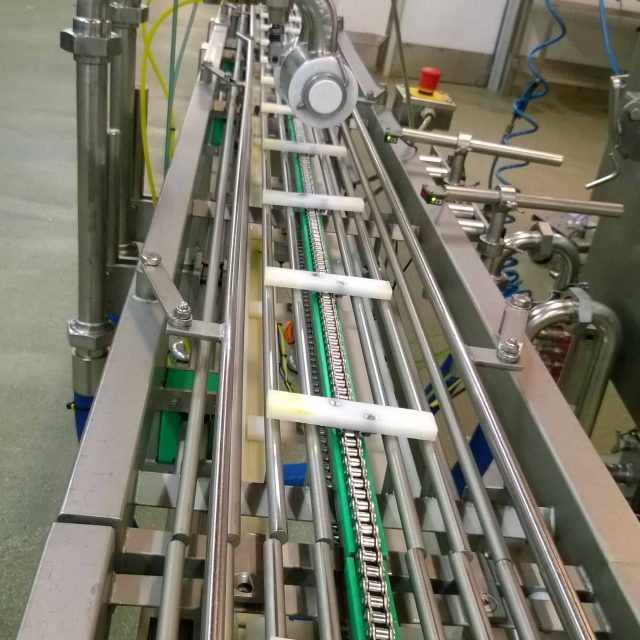 Our chain indexing conveyors are designed for tasks that require precision, speed, and accuracy. They are ideal for 'start – stop' applications, where products are moved in a series of steps rather than a continuous flow. This process allows time for additional functions such as filling or depositing items into containers.
The conveyor is powered through a continuous chain arrangement, driven by a stepper motor for quick and accurate indexing.
We can design and customise chain indexing conveyors to suit the required functions and layout that you require. This can include various flight arrangements and conveying mediums.
Leading Manufacturers of Indexing Conveyors
We have a highly skilled team, which has over 70 years of experience in building complex conveyors. By choosing Unitech, you're getting attention to detail with great customer service to match. Our chain indexing conveyors have been supplied worldwide to the food, beverage and other hygiene conscious industries. We prioritise hygiene, incorporating UHMWPE (Ultra High Molecular Weight Polyethylene) for wear parts, guides, and supports. This material provides exceptional wear resistance, helping to minimise downtime and maintenance costs.
We continue to keep up to date with the latest technologies to bring the best, most efficient solutions to our clients.
If you would like any further information on our chain indexing conveyors, simply contact us on 01543 675800 today or fill out the form below.