We design and manufacture indexing chain conveyors. These are produced to the highest quality, offer the best performance and meet all hygienic standards. As a result, our machines have been utilised in numerous ready meal production lines across the UK – either as standalone meal assembly units or part of an automated system, with fully integrated recipe controlled depositors. Find out more below:
Indexing Chain Conveyor Systems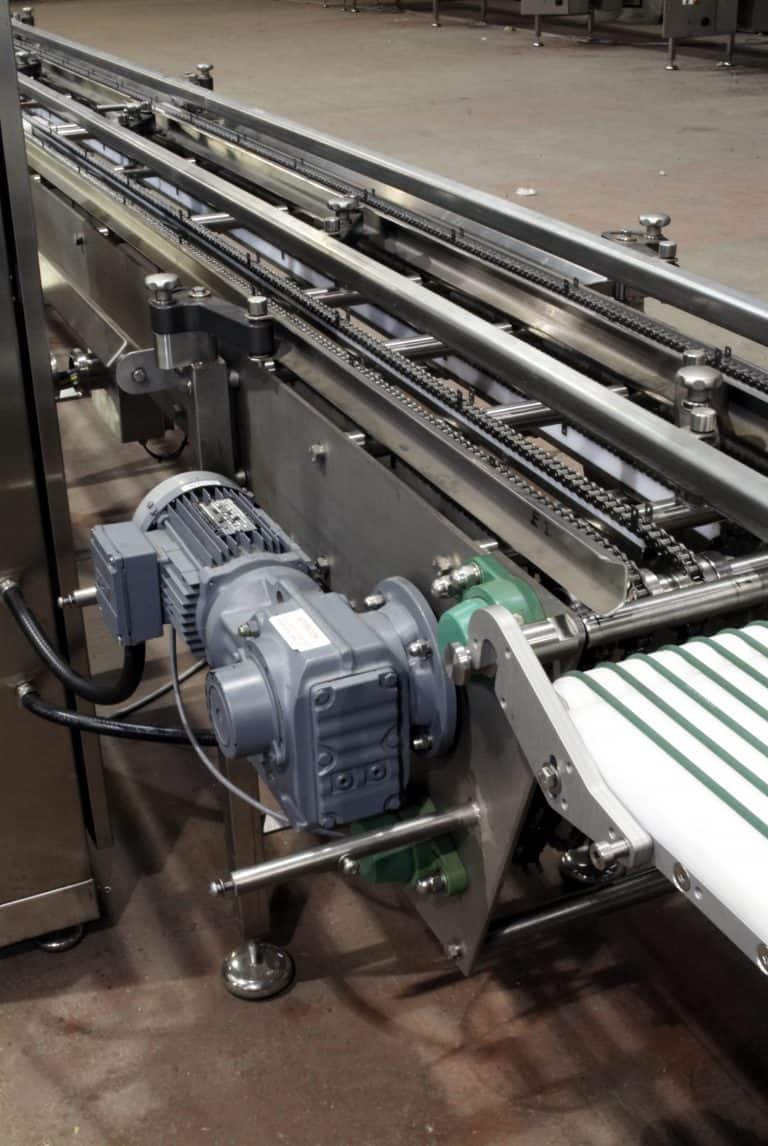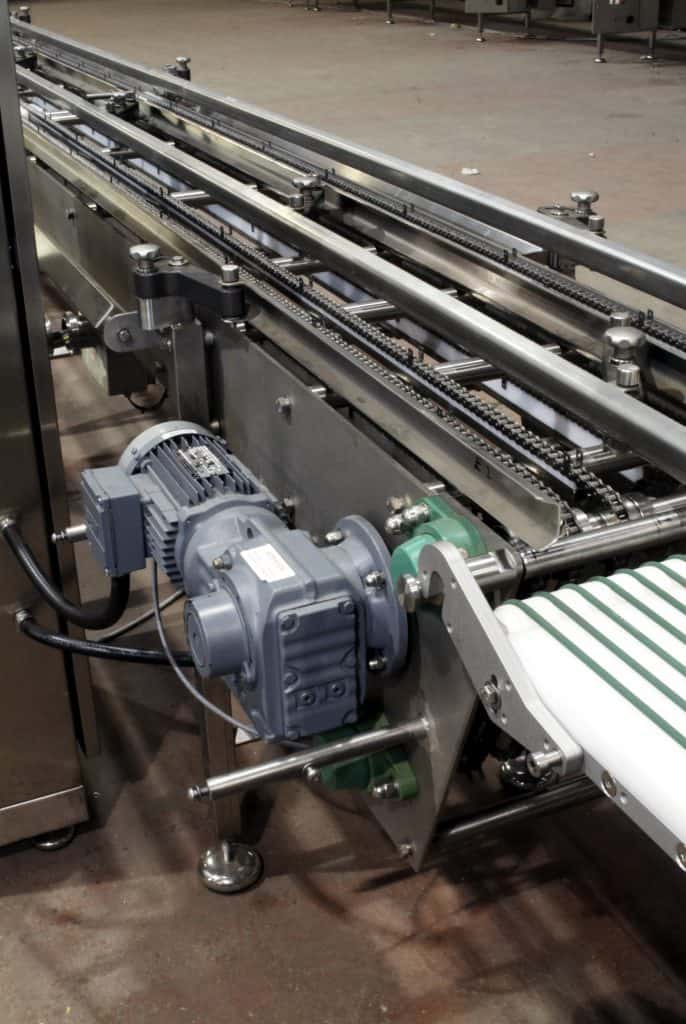 Our indexing chain conveyors can be used in many different industries and are particularly suited for 'start – stop' applications, where products are moved in a series of steps rather than a continuous flow. This process allows time for other functions to be carried out such as filling or depositing into containers.
Our machines can hold the product in place while it is transported, making them ideal for specialised filling and process applications such as ready meal production lines.
The conveyor is powered through a continuous chain arrangement, driven by a stepper motor for quick and accurate indexing.
We can design chain indexing conveyors to suit the required functions and layout that you require. This can include various flight arrangements and conveying mediums.
Product Features

Suitable for specialised filling and other process applications.
Ideal for ready meal systems.
Stepper motor driven, for precise indexing. Fully automatic and adjustable chain pitch to accommodate various tray sizes.
Machines can incorporate various conveying mediums and flight arrangements.
Rigidly mounted for stability.
Integral automation/control if required.
Hygienic design for ease of cleaning.
Typical Construction
304 and 316 grade stainless steel framework and chain.
Diamond box section and tubular designs.
UHMWPE (Ultra high molecular weight polyethylene) hygienic wear parts, guides and supports.
Direct shaft mounted motorised gear units.
Indexing Conveyor Manufacturers
We are trusted manufacturers of indexing chain conveyors, which are used worldwide. They are typically constructed in 304 grade or 316 grade stainless steel and are rigidly mounted for stability.
As we predominantly supply to the food and beverage industries and other hygiene conscious industries, all of our conveyors are designed with hygiene in mind. We ensure the ease of cleaning with UHMWPE (ultra high molecular weight polyethylene) hygienic wear parts, guides and supports. The motorised gear units are direct shaft mounted.
We continue to keep up to date with the latest technologies and conveyor supplies to bring the best, most efficient solutions to our clients.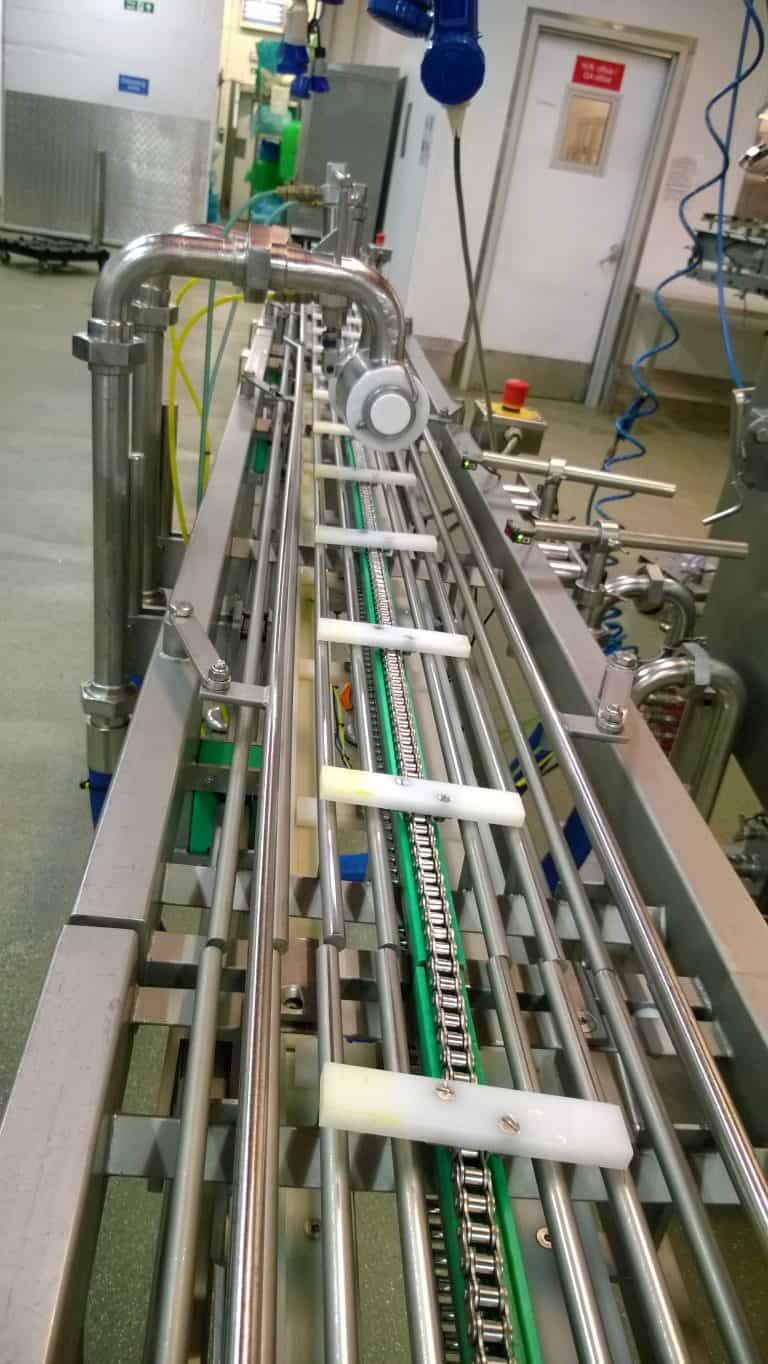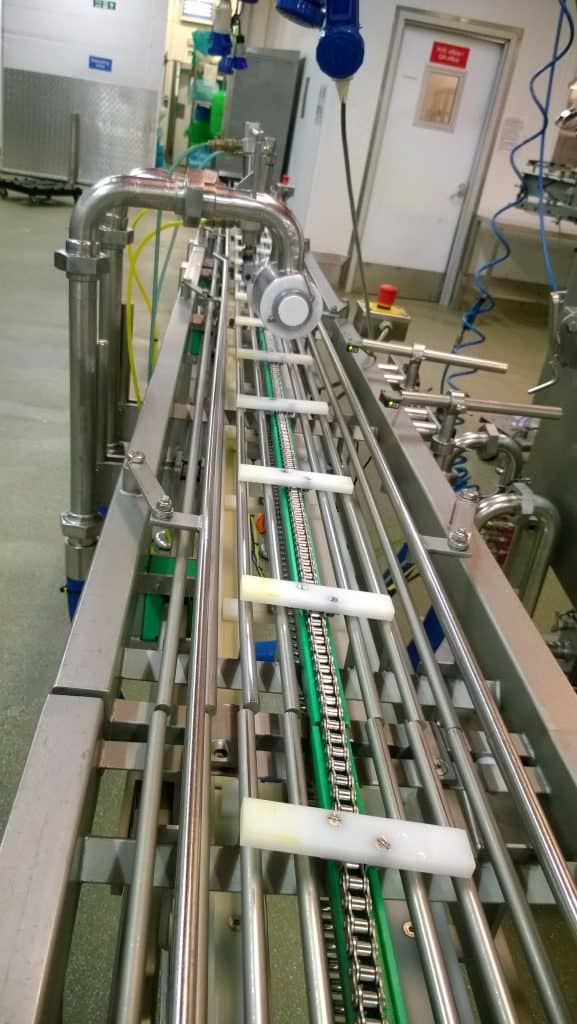 If you would like to enquire about our indexing chain conveyors, please fill out the request form below and we'll be happy to help.